Staff
Matt Selig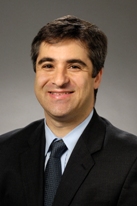 Executive Director
Matt has advocated for health care access for lower-income consumers since the early 1990's. Matt began his professional career as the staff assistant for the Chief Counsel for Senator Edward M. Kennedy's staff on the United States Senate Committee on Labor and Human Resources (now known as the Committee on Health, Education, Labor and Pensions). In Senator Kennedy's office, he participated in advancing national health care initiatives including proposals to expand access to health insurance and strengthen public health programs. He left Senator Kennedy's office to attend Suffolk University Law School where he graduated magna cum laude in 1997. Matt then worked in the Massachusetts State House as a legislative aide to State Representative Kay Khan who now co-chairs the Legislature's Joint Committee on Children, Families and Persons with Disabilities. In the State House, Matt drafted and helped enact various legislative and budgetary provisions including measures to improve mental health services and correctional health care. At HLA, Matt has represented and advised clients unjustly denied health care access and advocated for public policies to benefit low-income health care consumers. He received his undergraduate degree from Washington University in St. Louis.
Lauren Bentlage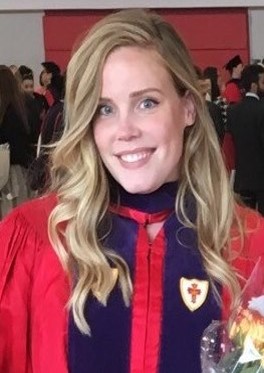 Staff Attorney
N. Neal Pike Fellow
During law school, Lauren interned in the Legal Services Department at AIDS Action Committee; the Office of General Counsel at Dana-Farber Cancer Institute; and a general practice law firm in Upstate New York. She also worked as a research assistant for Boston University's Professor Katharine Silbaugh and at the Informed Medical Decisions Foundation in Boston, and served as Articles Editor for the American Journal of Law and Medicine. Prior to law school, Lauren worked as a mental health counselor and clinical supervisor at Youth Villages, Inc. She obtained her Masters in Counseling Psychology from Boston College. Lauren graduated from Boston University School of Law as a Public Interest Scholar in May of 2016. Lauren was admitted to the Massachusetts Bar in 2016.
Andrew P. Cohen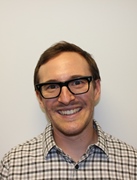 Staff Attorney
Andrew has more than 10 years of experience as a consumer advocate, community organizer, and health care policy analyst. In 2014, Andrew graduated from Northeastern University School of Law where he was a Public Interest Law Scholar. During law school, he completed co-op internships with the Consumer Unit at Greater Boston Legal Services, the Massachusetts Health Policy Commission, Klein Kavanagh Costello LLP, and the Honorable Margot Botsford at the Massachusetts Supreme Judicial Court. He holds a Master's degree in Political Science from the University of Wisconsin-Madison, and he graduated with High Honors from Wesleyan University with degrees in Government and French Studies. Andrew is admitted to the Massachusetts Bar.
Caroline Donahue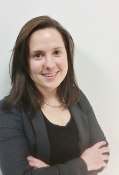 Staff Attorney
AmeriCorps Legal Fellow
Caroline is an AmeriCorps Attorney serving at HLA through the Massachusetts Legal Assistance for Self Sufficiency Program (MLASSP). Caroline graduated from Northeastern University School of Law. During law school, she interned with Greater Boston Legal Services in the Elder, Health and Disability Unit; Partners HealthCare in its Office of General Counsel; Massachusetts Attorney General's Office in its Health Care Division and the Honorable Nathaniel M. Gorton at the United States District Court in Boston, MA. She obtained her Masters in Public Health from Boston University, with a concentration in Health Policy and Management. She graduated from University of Vermont with a Bachelor of Arts in English. Caroline is admitted to the Massachusetts Bar. She previously worked as Staff Attorney and Parmet Fellow at HLA. At HLA, Caroline assists individuals with public health insurance to overcome access barriers.
Marisol Garcia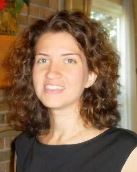 Senior Staff Attorney
She joined HLA in February 2015 from the Law Office of Ron Eskin where she specialized in disability law and represented children and adults before the Social Security Administration to attain SSI and SSDI benefits. Previously, Marisol maintained her own law office in Lowell for 13 years where she specialized in juvenile law and represented children in juvenile court proceedings. She also served as a staff attorney at the Children's Law Center of Massachusetts for two years. She received her JD from Northeastern University School of Law and a BA from Providence College. She is bilingual in English and Spanish.
Sharon Jaquez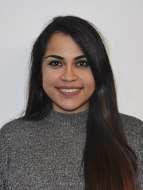 Paralegal/Intake Coordinator
Sharon joined HLA through Northeastern University's co-op program. She is in her fourth year of her undergraduate degree studying Health Science with a minor in Law and Public Policy. Prior to working at HLA she did her first co-op at New England Baptist Hospital in the Health Information Management department. Sharon plans to graduate next spring with the hope of pursuing a law degree with an interest in practicing Health Law.
Ashley Jones-Pierce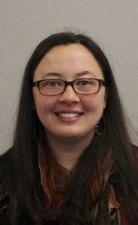 Staff Attorney
Prior to joining HLA, Ashley served as a legal fellow in the Elder, Health and Disability Unit of Greater Boston Legal Services (GBLS), representing clients in matters related to Medicare, Medicaid, and Social Security disability benefits. Ashley graduated from Northeastern University School of Law and Tufts University School of Medicine, earning a law degree and Master of Public Health. During law school she completed internships with GBLS, the Massachusetts Appeals Court, the Health Care Division of the Massachusetts Attorney General's Office, and Prince Lobel Tye, LLP. She also served as a staff member of the Northeastern University Law Journal. Prior to law school, Ashley worked in development for a Boston area community hospital. She is a graduate of Colby College.
Kuong Ly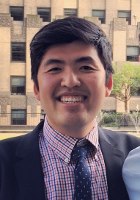 Legal Fellow
Kuong is a graduate of UCLA School of Law where he was enrolled in both the David J. Epstein Program in Public Interest Law and Policy and the Critical Race Studies Specialization. Prior to law school, he earned an LL.M. with honors from the University of Essex School of Law and an M.Phil. with honors from the University of Cambridge, both as a British Marshall Scholar. As an undergraduate at Boston College, he was selected as a Truman Scholar, named to USA Today's All Academic First Team, and awarded the Edward H. Finnegan Award, the highest academic award given by the university. Passionate about health care equity and justice, he has worked as an organizer with Health Care For All, a researcher on refugee mental health at Harvard University, and has volunteered in the foot-care clinic of Boston Health Care for the Homeless.
Clare McGorrian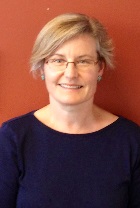 Senior Staff Attorney
Clare was the first staff attorney hired by HLA, and served on the legal staff from 1997 to 2005. During that time, Clare was lead counsel for Health Care For All v. Romney, a class action lawsuit to improve dental care access for children on MassHealth. In 2005, Clare established a private practice focused on health insurance disputes and disability benefits. As a private attorney, Clare frequently consulted to HLA on the remedial phase of HCFA v. Romney and other matters. Clare rejoined HLA in June 2013. Clare is on the Massachusetts Bar Association Health Law Section Council and has also been active in the Boston Bar Association. Clare speaks and writes frequently on health care law as it affects consumers. She teaches at New England Law Boston and Suffolk University Law School and has been a visiting lecturer at Tufts University. Clare is a graduate of Harvard College and Northeastern University School of Law.
Robert MacPherson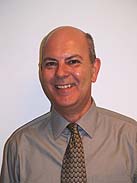 Chief Operating Officer
Bob is responsible for overseeing the administrative operations including support, payroll, financial reporting and systems. Prior to HLA, Bob worked in operations and accounting at BankBoston/Fleet Bank. He attended the University of Massachusetts and the University of Wisconsin-Madison. Bob recently obtained a certificate in non-profit management from Northeastern University.
Lisa Morrow
Staff Attorney
Before joining HLA, Lisa spent four and a half years as a staff attorney at the Children's Law Center of Massachusetts. At CLCM, Lisa represented low-income children in education matters as the sole attorney for an education advocacy initiative in Lawrence, MA. She successfully advocated for improved educational services and placements for clients through team meetings, mediation, and filing for due process hearings at the Bureau of Special Education Appeals. Lisa also provided trainings to attorneys, parents, and service providers in the community on various aspects of education law. Lisa holds a law degree from Boston University School of Law and Bachelor of Arts degrees in both Visual Art and History from Brown University.
Eliza Presson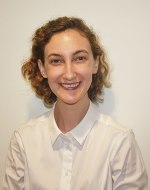 Staff Attorney
Eliza joined HLA from the Children's Law Center in Washington, DC, where she spent three years representing children and their best interests in abuse and neglect proceedings. She was a 2012 Skirnick Public Interest Fellow at the Education Law Center in Philadelphia, and as a law student, she participated in the Education Law Clinic and Child Advocacy Program at Harvard Law School. Eliza holds a B.A. in Classics from Brown University and a law degree from Harvard Law School.
Lorianne M. Sainsbury-Wong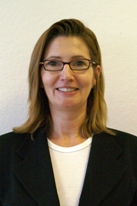 Litigation Director
Lorianne serves as lead in-house counsel and consulting counsel on complex litigation, including class actions and appeals related to health care, such as Massachusetts constitutional protections for legal residents. Her substantive work focuses on protecting low- and moderate-income consumers from unaffordable medical debt and unfair collection practices. Additionally, Lorianne trains and mentors HLA staff. Before joining HLA, Lorianne represented consumers in tort claims, won political asylum for a pro bono client, and reviewed claims of policy owners in an alternative dispute resolution. Lorianne is a graduate of Assumption College (BA), New England School of Law (JD), and she studied under U.S. Supreme Court Justice Anthony Kennedy at Salzburg University. Lorianne is proficient in Spanish and is admitted to practice in several state and federal courts, including the U.S. Supreme Court. Lorianne also serves as Chair of the Massachusetts Bar Association Health Law Section.
Emily Tabor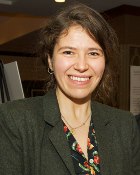 Program and Development Associate
Emily is responsible for the planning and execution of HLA's Annual Benefit Breakfast - the organization's largest source of funding, which attracts more than 900 attendees. Emily also manages HLA's Legal Network, a group of private and public attorneys who take cases pro bono, and manages the quarterly newsletter, The Docket. Prior to HLA, she worked as the Development and Communications Coordinator at First Literacy, an adult education non-profit, and the Development Coordinator at St. Stephen's Youth Programs, a youth program in Lower Roxbury and the South End. Emily graduated from Wheaton College in May 2010 with a Bachelor of Arts in Sociology.
Michelle Virshup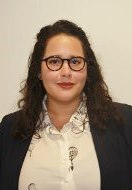 Staff Attorney
Parmet Legal Fellow
In 2016, Michelle graduated from Northeastern University School of Law with a Concentration in Health Law and policy. Michelle worked as a legal intern concentrating on Medicare/Medicaid fraud issues at the U.S. Attorney's Office in Boston, and as a law clerk at Partner's HealthCare. While at Northeastern, Michelle served as the chair of the NUSL Health Law Society, worked as a research assistant for Professor Wendy Parmet, and took part in the Public Health Advocacy Legal Clinic. In 2012, Michelle graduated from Stonehill College magna cum laude with a B.A. in International Studies. Michelle is admitted to the Massachusetts and Connecticut Bars. At HLA, Michelle's practice includes assisting Massachusetts residents accessing public healthcare programs, particularly MassHealth and the Health Connector. Michelle is admitted to the Massachusetts Bar.